This is a custom terrain map which features a moonscape area covering 70 000 blocks (approx. 290 x 270 blocks). It is supplied only as a blank canvas with no other structures on it. You may use it for anything. Some examples include a space station or perhaps a rocket launch site. It should be noted that the boundary slopes are hollow so mining them won't get you anywhere.
Creator: keithross39, Twitter Account
Updated: 17 January, 2017 (read changelog)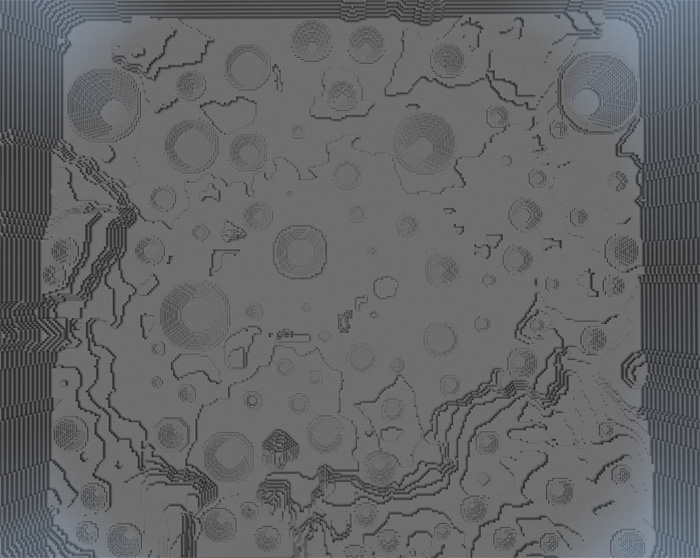 Changelog
Terrain increased from 220 x 210 to 290 x 270 (currently approx 70 000 blocks in total)
Higher boundary slopes
Approx 30 new craters
Improved spawn point
Cloudless skies included (clouds don't exist on the moon)
The map is finished as it is now. The only improvement he will add is a texture pack in the future, but that's not for a while!
Downloads