This map features four different obstacle courses which need to be completed before you can consider yourself a true elytra champion. Elytra wings are one of the new features in version 1.0 of Minecraft Pocket Edition (only available for Android as a beta). The wings can be attached to your body (as a chestplate) and then be used for gliding.
Creator:  (Twitter),
How to play?
Begin by choosing a level. I recommended beginning with the easy ones and the gradually level up as you complete more levels.
Before you jump off the platform to use the elytra wings make sure you've got one added to your chestplate armor slot. Press the jump button in air to activate the wings to start gliding.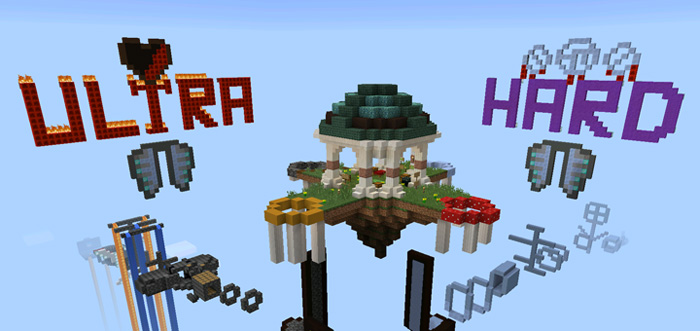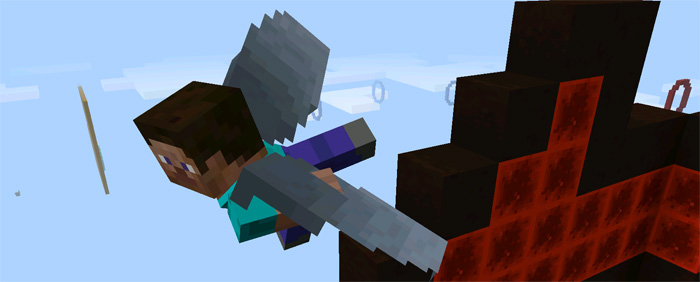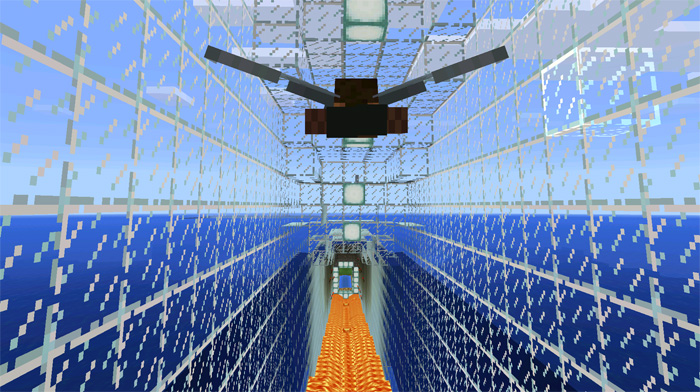 Installation
iOS / Windows 10: It can be imported automatically.
You can get a .ZIP file for this map here.